To cater to the specific needs of each shopper, we created three distinct shopping experiences.
For the Hunter: The fast bar
A separate entrance that allows the hunter to get in & out in minutes. No need to weave through the clothing rack maze or talk to a human being.
Hunters can to pick up something they ordered in advance or buy items directly from the kiosk.
The Fast Bar features an easy drop-off chute where Hunters can return items ordered online or in store.
The locker-style wall allows the Hunters to pick up their orders when they're ready
Capitalizing on Uniqlo's existing tailoring capabilities, the Fast bar will allow shoppers to drop off their items for tailoring. [More tailoring details below with the browser]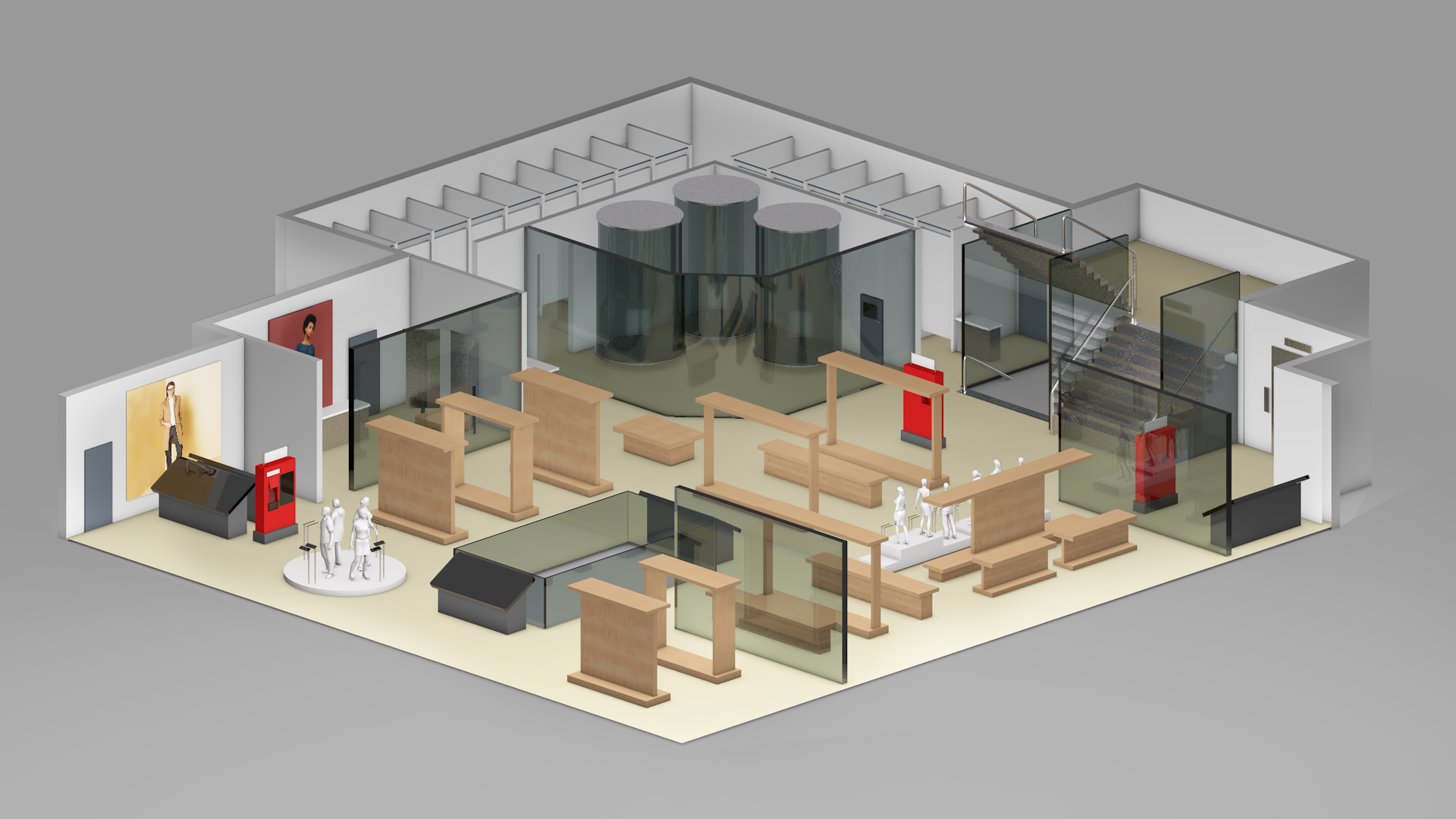 For the Browser: New Showroom perks
Keeping the classic showroom layout intact, the browser can now try on everything they love without carrying everything around, reserve & customize their dressing rooms, test out specialty fabrics, and have items tailored.
Browsers hate when they have to carry around clothes while they shop - but with the shopping pen, all they have to do is scan the barcode to try on.
The selected items are placed in the room and the shopper can use the interactive mirror to control settings like lighting and seating.
After trying items on, Browsers can test out specialty fabrics, such as Heattech, or have a tailoring consultation.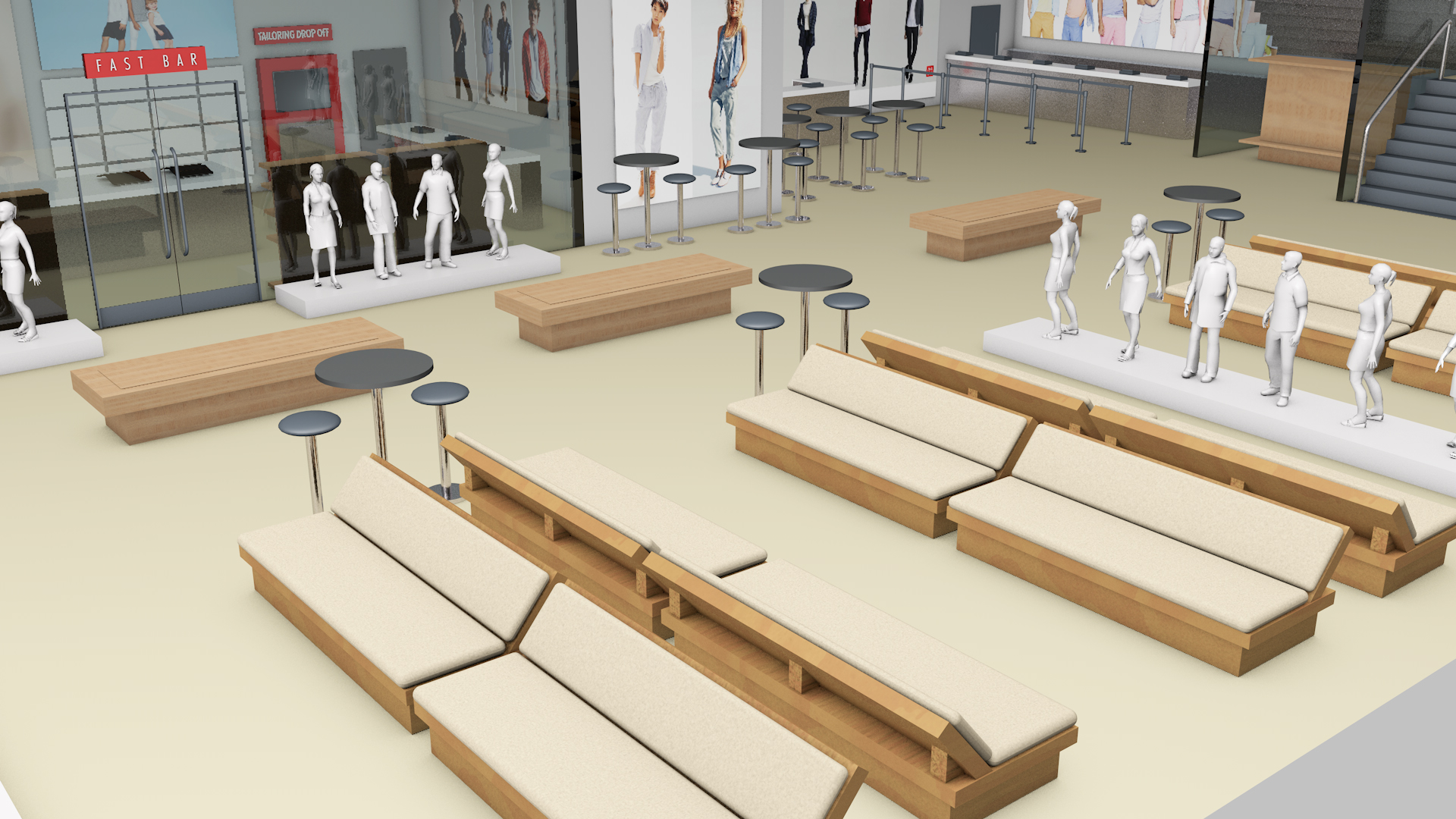 For the Passive: The lounge & Cafe
The Passive almost always tags along with friends or family, and they almost always finish shopping first.
To keep the Passive happy on a shopping trip, they require relaxing waiting areas and give bonus points for cafes, shopping tablets, and personal shoppers.
Shopping tablets are available in the lounge area.
Passive Shopperss can take their relaxation to the next level by allowing the quiz or a personal shopper do the shopping work for them.